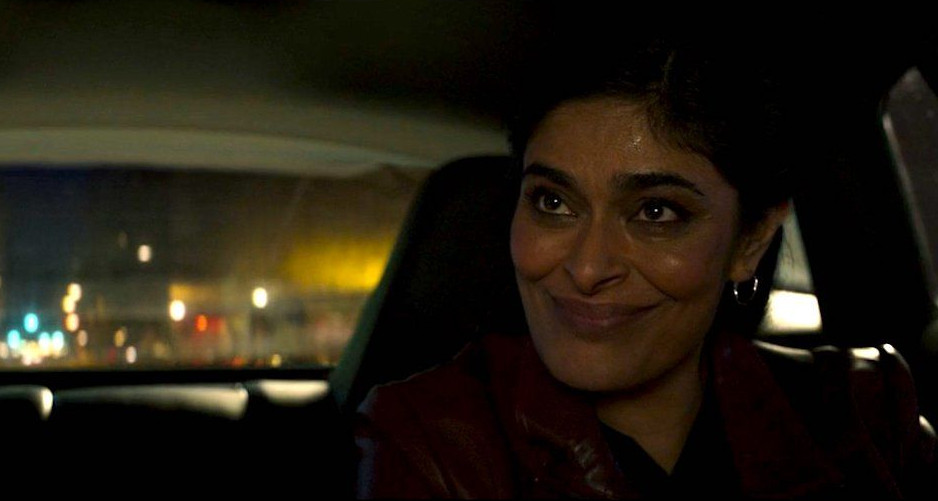 Despite theories that Nimra Bucha may be playing the villain or the immortal Aisha, Kamala's great-grandmother in the ongoing Ms Marvel series, the actor has revealed that she will be seen playing Najma, Kamran's (Rish Shah's), who will stay "very close" to Ms Marvel.
Bucha, who stayed mum the entire time Ms Marvel was being promoted, alongside her Pakistani co-stars, has finally dished out whatever she could about the show's in a recent interview to the BBC. Leaving somethings open-ended for viewers to figure out on their own, Bucha also spoke at length about her experience working on a Marvel project and the question of "representation", as well as the consequence of it.
"I can't tell you much about my role because it reveals itself so interestingly and talking about it might serve as a spoiler for a lot of people," she told a BBC Urdu presenter. "But I can tell you this, it has become my standard response by now, that I'll play the role of Najma in Ms Marvel. She's always near Ms Marvel, now the question is, how does a person become so close?" she inquired.
Upon being asked about reports suggesting Bucha will play the villain, the actor replied, "Not everyone is a villain completely. Some people appear to be villains but they have big hearts and some people look good on the outside but they are cold-hearted." The actor's hint may suggest that there is a villain in disguise in the show, passing themselves off as a friend, perhaps of Kamala's.
Bucha also revealed that all the characters in Ms Marvel have "weird codes" that are somehow link them to one another, "everything has a meaning, nothing is without a purpose." On that note, the host asked if Najma meant something too, to which Bucha shared, "Yes, Najma means 'star'."
When asked about her experience working in a superhero franchise, Bucha confessed that she did not know what Ms Marvel would to be about prior to filming and getting to work with everyone. "I had no idea about what Ms Marvel would be about, even when I auditioned, I auditioned for a different role and got roped in for this. And they don't tell you much either. In other projects, you have the script with you for six months, you spend time rehearsing, you know your part, you know the story, and you build your own character. But with Ms Marvel, there has been this element of secrecy from the beginning."
As shared by Samina Ahmad and Iman Vellani prior to Bucha's interview, Marvel is big on its secrets, and all Marvel fans want in on them. That secrecy is used to build mystery around every forthcoming Marvel show and is cleverly used as a promotional tactic by the MCU. "In all honesty, I didn't know what I was signing up for. It was something completely new for me, to not know what you're going to do," shared Bucha, recalling her frustration.
The actor also lamented how not knowing her part, led her to question her purpose in the show and whether she would be able to pull off playing a character she doesn't know much about. But after a while, it stopped bothering her. "I had no idea how 'cool' the Marvel Universe was until I told my son about it. Then I got to know this is a 'thing'. I mean, I'm a middle-aged woman, how could I have known?" she chuckled.
"Now, every day I observe something new about Ms Marvel. At first, when we were filming, we talked about representation endlessly," she recalled. "But now I've come to realize representation is such an understatement for what Ms Marvel will actually stand for," added Bucha.
"When Spider Man first came out, the consequence of it was that so many young boys, who always felt like misfits, could see themselves in it. They could identify themselves with Spider Man and feel normal, heroic even. Similarly, Ms Marvel will now pave the way for immigrant kids to identify themselves with someone on TV," shared the Churails star. "In our time, kids never questioned [things] but now I see these kids are very vocal, they talk about their skin colour, their race and its depiction. According to me, Ms Marvel has ticked all the boxes in terms of portraying the right image, it has made sure that those immigrant and expat children don't feel left out. And that was needed badly, especially in this day and age," continued the actor.
As for Pakistanis at home, Bucha, while also speaking for herself, asserted that we'll be very quick to pick up problems with the series, especially in terms of representation, something that's already started happening. "We're bound to catch mistakes. Television and film are subjective mediums, after all. So, some of us will like Ms Marvel, some won't. But so far, I have had one experience in a cinema where the Ms Marvel trailer was being played and everyone started hooting."
She even shared an adorable anecdote to relay the influence the show may have on children in Pakistan. "There is a scene in Ms Marvel where Kamala says Bismillah before starting a car, my son picked up on that and has since started saying Bismillah before doing his homework," laughed Bucha.
Ms Marvel is helmed by Oscar-winning Pakistani filmmaker Sharmeen Obaid-Chinoy, Meera Menon, Adil El Arbi and Bilall Fallah. While it premiered on Disney+ on June 8, Marvel Studios released the show's first two episodes exclusively in Pakistani cinemas on Friday. The third and fourth episodes will be screened on July 1 and fifth and sixth episodes on July 15. All episodes will run in cinemas for one week, according to Chinoy.
Watch the complete interview here: 
Have something to add to the story? Share it in the comments below.