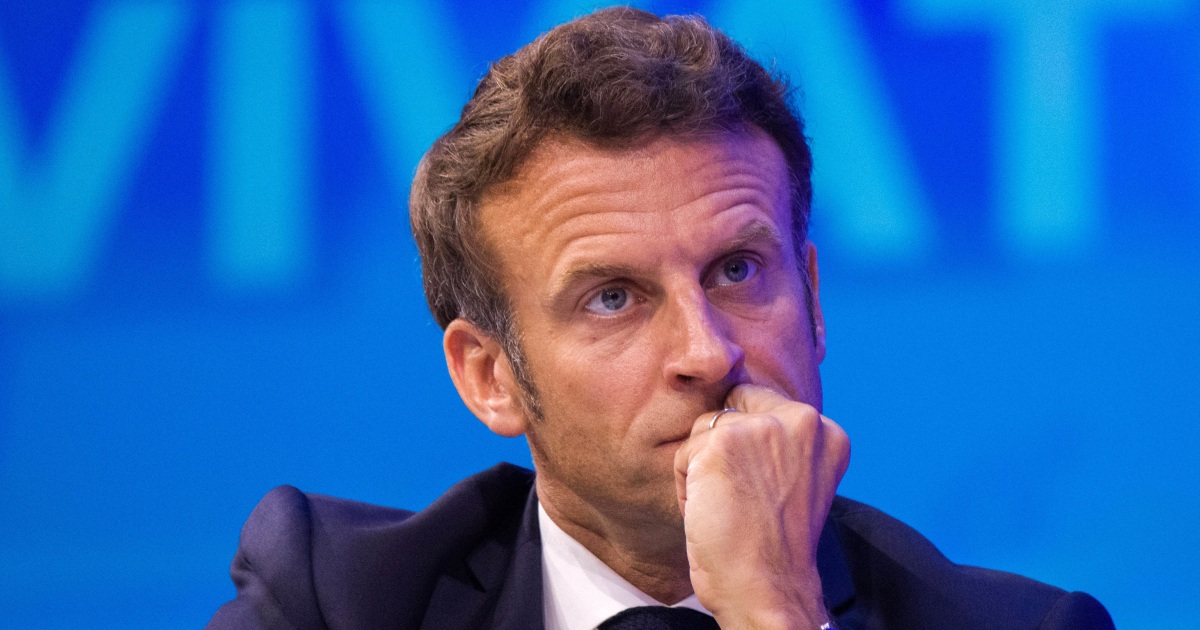 Five years ago, Macron came to power on a wave of optimism, with a new party — but now the public are turning away from his centrist vision and embracing extremes at both ends of the political spectrum.
Faced with backing the status quo or choosing an alternative, most French voters chose neither and stayed at home: turnout was just 46%.
But those who did vote were seemingly unenthused by Macron's new government and the fact that a leader long derided for an aloof and distant approach to politics was again accused of going missing at a key moment. "One of the reasons he tanked so badly was because he didn't campaign," Murray said.
"He went off to Ukraine for a week when he should have been at home campaigning, desperately trying to get his majority," she added.
The long- and short-term factors driving voters toward political extremes, including the soaring cost of living, are being felt across the world. But the acute political turmoil this election leaves in its wake is entirely French.
There is no playbook for what happens next — Macron himself has yet to comment on the results.
A deal between Together and the right-wing Republican Party may seem the most likely solution — but experts are cautious due to resentment the center-right holds over Macron's perceived land-grab of its policies, political space and personnel.
"They hate him, that's the problem. They are not inclined to now prop him up and if they fail to do so … if he wants to get any policy passed, he may have to negotiate it painfully on a case-by-case basis, looking to see if the right or left will support him. It may well be that no one supports him," Murray said.
The result also has effects far beyond France's borders.
Paris has long been a leading force in the European Union alongside Berlin, with Macron taking center stage since the retirement of German Chancellor Angela Merkel. The French president has now been weakened just as the bloc and the broader continent grapple with an ongoing conflict in Ukraine, a growing energy crisis and how to handle China's rise.
"It's a disaster," Murray said. "Macron was the heir to Merkel as the de facto leader of Europe and now he's presiding over a country with the most anti-Europe Parliament they've ever had."
CORRECTION (June 20, 2022, 11:55 a.m. ET): A previous version of this article misstated the number of seats Le Pen's National Rally previously held in the National Assembly. It was eight, not seven. It also misstated the number of seats the party, then known as the National Front, won in 1986. It was 35 not 36. And it misstated the number of seats Mélenchon's coalition won Sunday. It won 131 seats, not 149.
Nancy Ing and Reuters contributed.