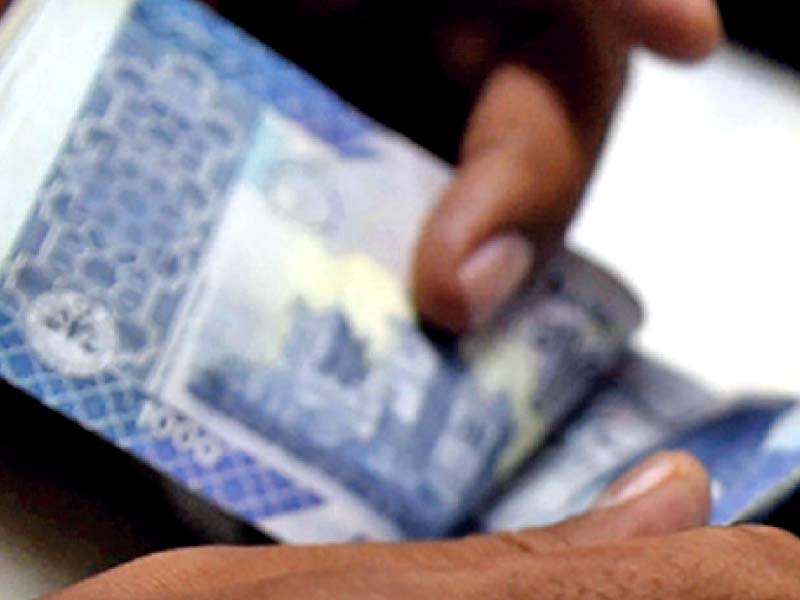 KARACHI:

Pakistani currency maintained its free fall for the sixth consecutive working day, as it lost 0.53% to a new record low at Rs208.75 against the US dollar in the inter-bank market on Friday amid the worsening country's capacity to make international payments for imports and repay foreign debt.
The currency crossed Rs209 for a brief period early morning, but very quickly recovered below Rs209 and remained at around that level through the rest of the day.
It had closed at Rs207.67 against the greenback on Thursday.
Cumulatively, it has plunged 32.50% (or Rs51.21) in the past one year compared to Rs157.54 on June 30, 2021, according to the central bank data.
The latest drop in the rupee came after the country's foreign exchange reserves depleted to a 34-month low below $9 billion. The reserves are insufficient for six weeks of imports.
The consistent delay in the resumption of IMF loan programme may push Pakistan towards default on international payments in the near future.
In its latest move, Pakistan has sought the US's help to get the IMF loan programme revived, which has remained stalled for the past one year.
Experts said the foreign exchange market remained uncertain whether the IMF would revive its $6 billion loan programme for Pakistan.
"It is yet 50:50 whether the IMF programme would be revived or not. The situation would be clear by the end of June," Uraan – a financial research firm – CEO Syed Atif Zafar said the other day.
The government has taken a number of measures on the directive of International Monetary Fund (IMF). It has completely withdrawn subsidies on petroleum products to agree the global lender to revive its programme.
The measures show the government is making all efforts to get the IMF programme revived and unlock other bilateral and multilateral sources of foreign financing as soon as possible.
The free-fall in rupee has weakened significantly beyond its fair value. The fair value of the rupee may be around Rs190 against US dollar, BMA Capital Executive Director Saad Hashemy said.
The uncertain situation, however, has dragged the rupee down to the current level of Rs208.75.
The revival of the IMF programme by end of June and the flow of foreign currencies from other multilateral and bilateral sources would help the rupee to recover to its fair value soon, he anticipated.
Published in The Express Tribune, June 18th, 2022.
Like Business on Facebook, follow @TribuneBiz on Twitter to stay informed and join in the conversation.